Yes, they're back! Sa Greenbelt OnStage!
Dun sa Greenbelt 1. Malaki ang stage. Pero yakang-yaka ng mga Divas. Sisiw na sisiw. They're as fabulous as ever.
PETA's Director for Marketing, Julie Ann Bautista, invited me to watch the first run-through performance last Thursday, April 26, just so I can make a review here and share with you, dear readers the kind of show they have prepared for us now that they're on a bigger stage with new depths and dimensions.
"I'm lowering my expectations tonight," Don told me. I invited him to join me watch the run-through, thinking he could skip our weekly Thursday Sh'Bam class in RCBC. "Rehearsals lang kasi, e. Sa Sunday ako magbubulusok ng expectations…kasi paid na 'un."
"Keri lang, sis," I answered. "At least you'll get to see it twice."
Isinama ko rin ang #2  (ako ang #1)  fan ng CAREDIVAS – si Heath Toladro. Nauna pa siyang dumating sa OnStage kesa sa akin.
Tulad ko, excited pa ring si bakla.
Sumama rin si Mommy Leddi…ang Patron Saint ng mga bakla sa Fitness First RCBC.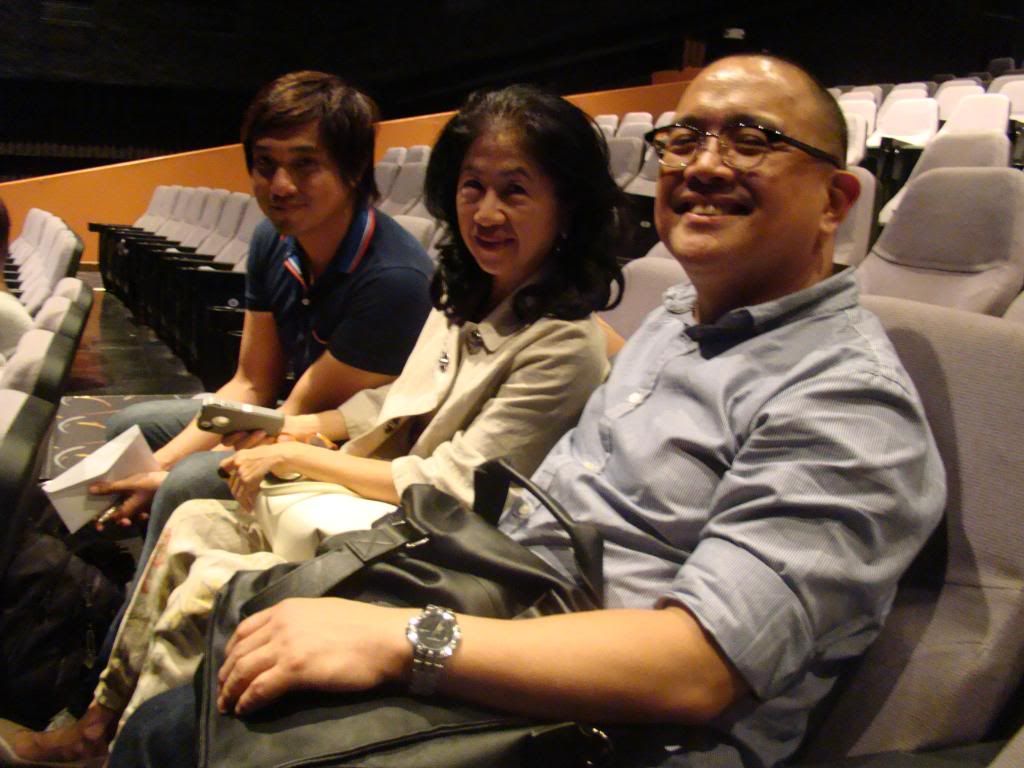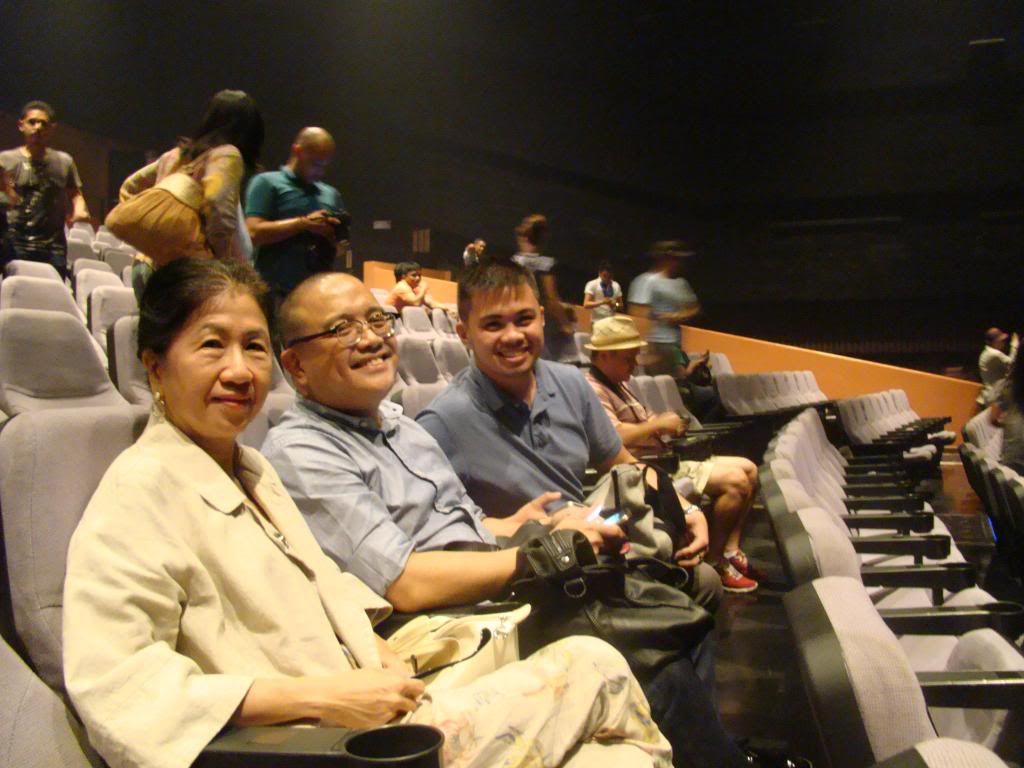 During the entire run-through, I wasn't able to talk with Leddi and Don. They were too engrossed in the show, they never had the time to talk to me.
Here are the photos Heath and I took during their first run-through on the OnStage platform:
The OnStage performance provides the same delight that it gave when it was still running at PETA Theater. This time, however, it has a more visual depth to it; a kind of vastness in exterior scenes, but still achieves the same tightness in its interiors.
The Divas were as fabulous as ever. They maintained the same punchlines that made us laugh out loud through the years, and added new nuances to surprise repeaters like Heath and me.
A bigger stage required additional visual support in some scenes, thus a Chorus was considered. It gave additional fillers in empty spaces and added dimensions to the set.
It was the same CAREDIVAS that I loved.
"It was a tour-de-force!" bulong sa akin ni Don after the rehearsal. "But since this is just a run-through, I'd save my comment until Sunday." Manonood kasi uli kami. "But I'll start tweeting, ngayon pa lang."
I'd say that this first ever crossing over of PETA and Repertory Philippines is a success. CAREDIVAS will soon be in the books, as being the first production to break the barriers that has once divided our Theater Industry.
It will be running until Sunday, 8pm at Greenbelt OnStage, Makati.
Watch na!